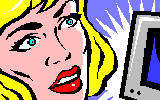 We take this opportunity to introduce our self a web development company. We have developed two portal
Our area of activity lying in developing website, promoting website, domain name booking etc.
Web pages will placed on the net for a period of 5 (five) years @1500/-per page .
The address will be www.dashorissa.com/yourname
Any alteration or deletion will be charges Rs-250/-
Website booking

&site design for 5 pages with the period of 1 (one) year

@ 10,000/-(ten thousands) .

The address will be www.yourname.com
100% advance along with order.
Monetary transaction should be through Demand draft, Crossed cheques in favour of M/S-phoenix-byelaw, Payable at sambalpur. Cash transaction must be received through Money receipt only.
Any disputes subjected to sambalpur jurisdiction only